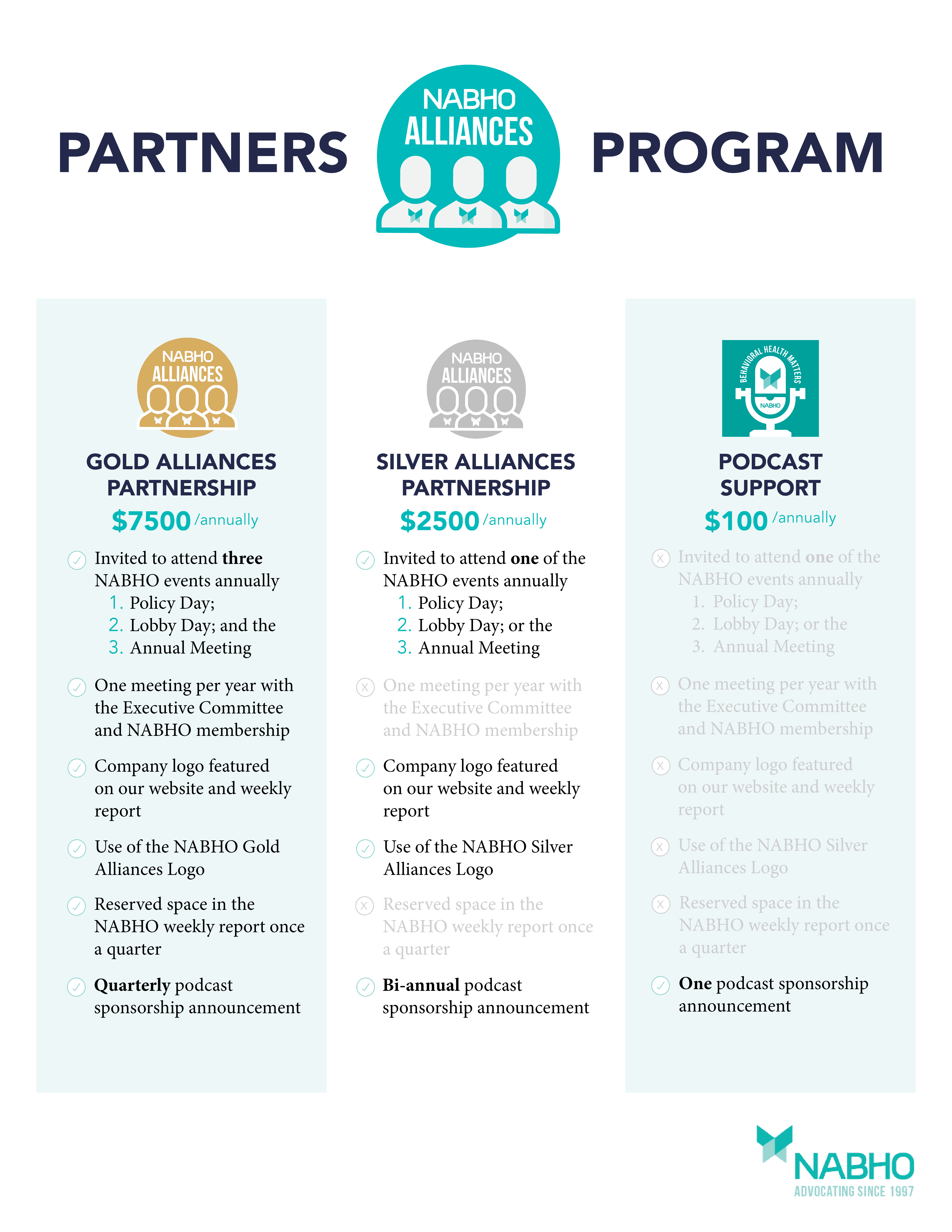 A key part of NABHO's mission is to "build strong alliances" as we work to support providers and the people receiving their care. 
To that end, we have created the Alliances Partnership Program.
If you are interested in becoming an Alliances Partner, complete and submit this form. Once we have received your information, we will contact you to move forward.
Annual cost of an Alliances Partnership varies based on level of participation:
Gold: $7,500
Silver: $2,500
Podcast Support: $100